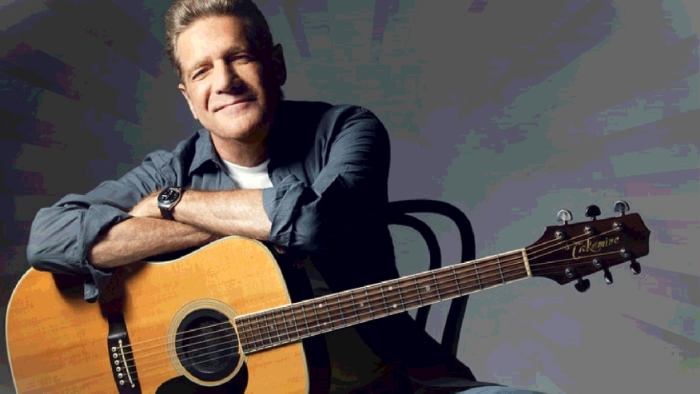 The tragic loss of 67-year-old Eagles founding member Glenn Frey in January 2016 struck a chord with multiple generations of music lovers.
Performing keyboard, guitar and lead vocals for "Take It Easy", "Peaceful Easy Feeling," "Lyin' Eyes" and other greats, his voice and musical talent are forever woven into our memories with a special Florida connection through appearances on and music in the 80's television show Miami Vice.
While Frey's passing at such a young age was rough to take, it's perhaps more difficult to hear what his wife of 28 years, Cindy Frey, claims led to his death.
On January 16, the musician's widow filed a wrongful death lawsuit in New York State Court against her late husband's gastroenterologist Dr. Steven Itzkowitz and Manhattan's Mount Sinai Hospital, claiming that their negligence and carelessness caused his untimely death.
Frey Dies After Seeking Rheumatoid Arthritis Treatment
Glenn Frey initially went in to get medication to treat his rheumatoid arthritis. According to Eagles manager Irving Azoff, this medication caused him to develop acute ulcerative colitis and a weakened immune system, which then led to pneumonia.
After gastrointestinal surgery, he was placed in a medically induced coma and subsequently died of complications from rheumatoid arthritis, acute ulcerative colitis and pneumonia on January 18, 2016.
Widow Alleges Failure to Diagnose and Treat Colitis and Pneumonia
Frey's widow is suing for pain and suffering, wrongful death, and loss of services of a spouse. Her complaint alleges that, while caring for her husband from mid-October 2015 until November 2015, Dr. Itzkowitz and Mount Sinai Hospital failed to promptly and properly:
Treat his ulcerative colitis, symptoms and bowel diseases
Assess Frey for respiratory issues
Diagnose and treat infection
Hospitalize Frey
Make referrals to medical and dietary consultants
Consider the effects and side effects of Frey's medications
Frey Claims Doctors Hindered Patient's Treatment Participation
While patients have a right to participate in their own treatment, Mrs. Frey's complaint claims that Dr. Itzkowitz and Mount Sinai Hospital failed to advise the Grammy Award-winning musician and his wife of the risks, purposes and advantages of doing or not doing certain procedures, the health risks associated with proceeding or not proceeding, and the risks and advantages of available alternative procedures.
Cindy Frey claims that the negligence and carelessness of Dr. Itzkowitz and Mount Sinai Hospital rendered her husband "sick, sore, lame and disabled, suffering injuries, pain, and mental anguish, was compelled to seek medical care and attention, incurred expenses thereof, and was permanently injured and disabled until the time of his death."
Doctor's Must Exercise Specific Standard of Care
When a doctor or medical facility injures a patient due to negligence, they can be held liable for damages. A doctor or hospital acts with negligence when they fail to exercise a level of care, skill and treatment that a reasonably prudent healthcare provider under similar circumstances would consider acceptable and appropriate.
If Mrs. Frey and her legal team can show that Dr. Itzkowitz and Mount Sinai acted with negligence in diagnosing and/or treating Mr. Frey's acute ulcerative colitis and pneumonia, she stands to recover significant financial recovery for her losses, including costs to cover medical and funeral expenses, pain and suffering, mental anguish, loss of consortium, and punitive damages.
Two-Year Time Limit on Wrongful Death Suits
Mrs. Frey filed her claim just two days before the statute of limitations for New York wrongful death claims expired. As with New York, Florida also has a two-year statute of limitations for filing wrongful death claims (two years from the date of death), however, exceptions may exist depending on specifics of each case.
Always ask a wrongful death claims lawyer if you are concerned about time limits on your claim.
Have you or a loved one suffered injury or wrongful death at the hands of a negligent Florida physician or health care facility? Learn more about how to file a Florida medical malpractice lawsuit in our free Guide To Florida Medical Malpractice Lawsuits.
Our Fort Lauderdale personal injury attorneys help individuals located in Miami, West Palm Beach, Marathon, Coral Springs, Cape Coral, Pembroke Pines, Key Largo, Miramar, Pompano Beach, Port Saint Lucie, Hialeah and across the state of Florida collect financial compensation for their injuries.
Connect Online to set up a free, confidential, no-obligation case consultation.