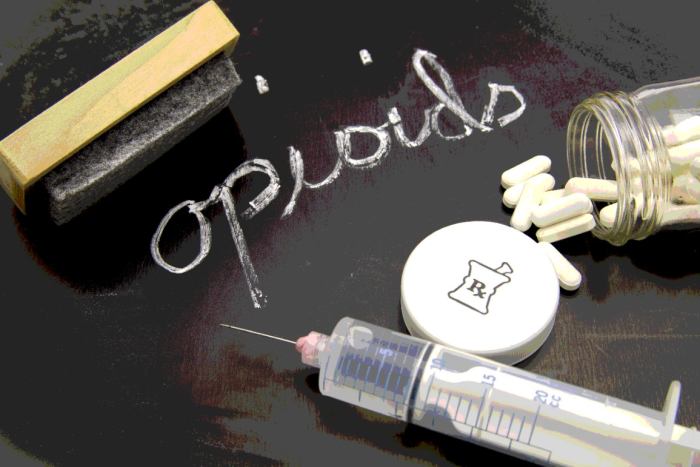 It seems America has learned very little after years of a rampant, and deadly, opioid crisis.
According to the South Florida Sun Sentinel, over 50 Florida doctors who have been sued for misconduct related to painkiller prescriptions have been allowed to continue running their "pill mills" for years.
The state has been the epicenter of our decade-long prescription drug crisis, and lawmakers should know better by now. Shockingly, some of the doctors with pending cases have been charged with new violations while the justice system stalled the initial claims against them.
According to the Sentinel´s reporters, the system is "slow to punish doctors accused of endangering patients, reluctant to suspend them after charges are filed, and quick to let them off the hook with settlement deals."
In one case, the government spent eight years to build four cases against a doctor, without reaching a resolution in any of them. One of Dr. Fred Liebowitz´s patients had died after taking a dangerous mix of drugs prescribed by him. Meanwhile, the physician kept practicing and writing opioid prescriptions at the pain clinic he owned in Fort Myers.
If the state is not keeping doctors who may be liable for a patient´s death away from the prescribing pad, how is it keeping inadvertent residents safe?
When confronted about the slow progress of cases such as Liebowitz´s, state officials respond that these are complex issues to investigate. However, reporters found that it took the state at least two years to ask Liebowitz to complete basic paperwork.
As cases languish, waiting for a chance at a hearing in front of a judge, more Florida residents may be endangered by the recklessness of doctors who put profits before the wellbeing of their patients.
When people started dying more often from prescription drug overdoses, the state put harsher enforcement penalties in place.
Under a law passed in 2011, doctors are supposed to be suspended for at least six months and forced to pay a $10,000 fine if it is proven that they have made inappropriate painkiller prescriptions.
However, doctors are rarely disciplined in this way, if ever at all. One doctor the state tried to discipline, including a suspension, rejected the sanction imposed through the Board of Medicine. While the state could have unilaterally suspended the wrongdoer´s license, it chose not to. In other words, the harsher enforcement is a sham, and the state is not taking these violations as seriously as it should.
While being prosecuted, the doctor in question prescribed nearly half a million oxycodone, amphetamine, and morphine pills. He was only barred from doling out prescriptions when he was arrested, three years after the legal case was initiated.
In the current scenario, it would seem that the federal government is keeping some of Florida´s most unethical doctors way safer than their potential patients.
For many years, the pharmaceutical industry conspired by concealing from the public the fact that some of its most powerful painkillers were highly addictive, sometimes as much as heroin.
While numerous journalistic exposés have made the public aware of the crisis, people usually believe a doctor is a person that can be trusted, and both the state and the federal government need to start putting the existing regulatory framework into practice, in the hope that it will serve as a deterrent for potential misconduct.
For so long as doctors watch their peers getting away with murder, little is going to change in our state.
If you or a loved one are the victim of an over-prescribing Florida doctor, you may be entitled to compensation by way of a medical negligence lawsuit. Learn your rights in a no-cost confidential call 954.522.6601 or connect ONLINE.