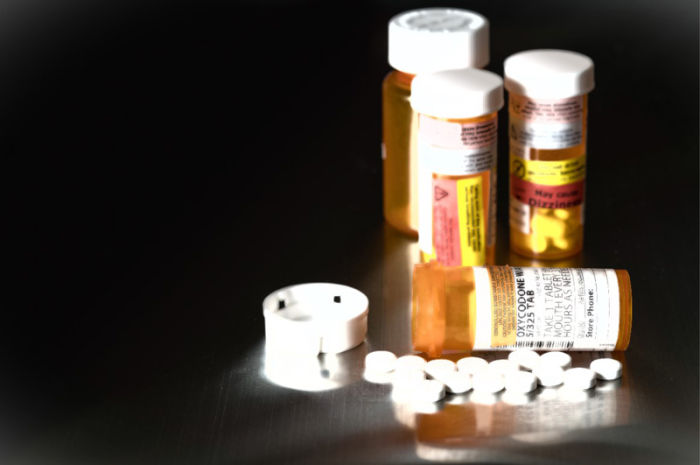 A South Florida doctor and three Adult & Geriatric Institute of Florida (AGI) staff members were arrested last week for purportedly running a two-and-a-half-year pill mill scheme.
AGI of Florida head, Dr. Andres "Andy" Mencia, and AGI staff members John Mensah, Nadira Sampath-Grant, and Oscar Luis Ventura-Rodriguez face money laundering, federal fraud and drug charges after allegedly billing Medicare and Florida Medicaid for medically unnecessary drugs and services.
Florida Dr. Allegedly Offered Patients Opioids for Cash
According to the US. Drug Enforcement Administration (DEA), investigators claim that, between January 2015 and mid-2017, Dr. Andres Mencia prescribed over 1.2 million doses of medically unnecessary, highly addictive opioids like oxycodone and other controlled substances to patients in exchange for cash.
Dr. Mencia then allegedly turned around and billed Medicare and Florida Medicaid for the medically unnecessary pills and non-existent patient consultations.
Court records claim he used the financial windfall to pay for a Fort Lauderdale home on Northeast 23rd Avenue and a Delray Beach home on Bridlewood Circle.
Much of the activity originated out of Dr. Mencia's clinic at AGI Medical and Dental Center on East Commercial Boulevard in Ft. Lauderdale. According to the indictment, many patients were sent to Imperial Point Pharmacy on North Federal Highway in Ft. Lauderdale to fill their prescriptions.
AGI Physician Faces Federal Fraud, Money Laundering, Drug Charges
On February 6, Dr. Andy Mencia (60) was arrested at his Ft. Lauderdale clinic on federal charges of money laundering, wire fraud, conspiracy to commit health care fraud and conspiracy to dispense controlled substances.
Office staff Sampath-Grant, Ventura-Rodriguez and Mensah were also arrested and face the same charges in addition to charges of dispensing a controlled substance.
"All are accused of prescribing high amounts of opioids and other addictive drugs for no legitimate reason to patients seeking pills," said the DEA.
Upon his arrest, Dr. Andy Mencia surrendered his Florida State medical license and DEA registration.
If convicted, all defendants face up to 20 years' incarceration for each count. In addition, prosecutors will attempt to recover the over $3.2 million in defrauded Medicare and Medicaid dollars and recovery of Dr. Mencia's two homes he purportedly purchased with the illicit funds.
Pill Mill Schemes Endanger Patient Health
Scams like these not only cost taxpayers billions each year, but also put patients in serious danger. Patients seeking legitimate medical care from doctors who prioritize profits over patient safety can fall into hazardous traps.
Doctors who prescribe medications have a responsibility to ensure their patients do not receive refills too frequently and that the medication does not interact with other medications the patient is taking.
Yet, corrupt doctors and pharmacies working solely to sell pills will ignore these important safety precautions, potentially leading to patient overdose or fatal drug interactions.
Illegal Drug Sales Prompt Medical Malpractice Lawsuits
Unfortunately, physician misconduct is far too common in Florida. Many Florida doctors face repeated allegations of medical malpractice, paying million-dollar settlements involving claims of permanent injury and wrongful death.
If you or a loved one has been injured by a drug overdose or dangerous drug interaction because a doctor, nurse or pharmacist overfilled your prescription or failed to warn you of potential drug interactions, you may have a right to financial compensation.
Learn more about how to file a Florida medical malpractice lawsuit in our free Guide to Florida Medical Malpractice Lawsuits or Connect Online to set up a no-cost, confidential consult.