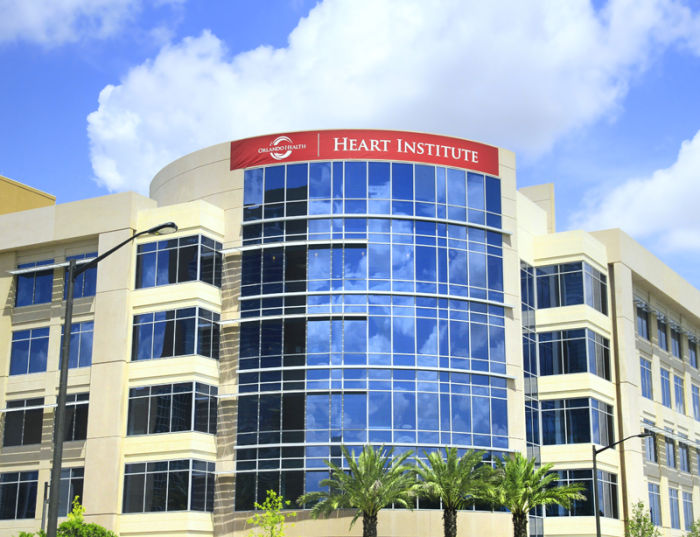 Leapfrog's Fall 2017 Hospital Safety Grades Report has just rated 2,632 US hospitals from A to F. Only 32% of hospitals received an A-grade. 159 hospitals were rated D and 15 were rated F, including one in Florida.
Leapfrog takes data from government organizations like the CDC and different surveys in order to evaluate hospital safety based on categories like the frequency of infections, surgery problems, prescription errors, injuries, and error prevention protocols.
While Florida had several A-grade hospitals, it is in a class of only eight states that are home to F-grade hospitals. The state's lowest scoring hospital for safety was the Heart of Florida Regional Medical Center in Davenport, and out of a total of 174 local hospitals, 15 were rated D.
On the other hand, the star among our state's hospitals was Florida Hospital Memorial Medical Center, which has earned straight As since Leapfrog first released its safety scores in 2012.
The F-rated Heart of Florida Regional Medical Center, whose CEO resigned earlier in 2017, had a C grade in Leapfrog's Spring report. The hospital, which services a low income population, has been struggling with financing.
Close to half a million Americans die every year from preventable hospital errors. Leapfrog scores can help consumers learn about the quality of care provided at different medical facilities, while also prompting hospitals to make changes in order to improve their safety grades.
Florida's D-rated hospitals are:
Bartow Regional Medical Center
Bayfront Health Port Charlotte
Jackson North Medical Center
North Miami Beach, FL 33169
JFK Medical Center North Campus
Lake Wales Medical Center
Munroe Regional Medical Center
Plantation General Hospital
Sebastian River Medical Center
St. Cloud Regional Medical Center
Tampa General Hospital
UF Health Jacksonville
University of Miami Hospital
Wuesthoff Medical Center – Melbourne
Wuesthoff Medical Center – Rockledge
Florida is, in fact, one of the top states for the largest percentage of A-rated hospitals. But malpractice does not only happen at low-rated hospital.
A woman who suffered finger and toe amputations as a result of delayed medication at South Florida's B-grade Holy Cross Hospital recently won a $15.9 million verdict.
Fortunately for victims of substandard care at our state's hospitals, the Florida Supreme Court recently upheld the right of patients to access malpractice incident records.
D-rated Bartow Regional was the hospital involved in the case. A patient, Amber Edwards, had had her bile duct accidentally severed during a surgery performed at Bartow, doctors failed to notice and sent her home. She had to undergo emergency surgery at another facility a few days later. Thanks to the ruling, Edwards, and many other malpractice victims, will now have access to crucial internal reports.
As a patient, you put your life in the hands of doctors and hospitals. The Leapfrog report is a valuable tool at the time of selecting a hospital for treatment. However, the creators of the report advise against refusing emergency care, regardless of the hospital's safety grade.
Are you a victim of a Florida doctor's or hospital's negligence? I help victims of Florida medical malpractice and their families discover what went wrong and hold the culprits financially accountable. For a no-cost confidential legal consult: 954.522.6601 or CONNECT ONLINE